Natera™ is a global leader in cell-free DNA (cfDNA) testing with a focus on women's health, oncology, and organ health.
Our cutting-edge cfDNA technology platform combines novel molecular biology techniques with bioinformatics software and AI, allowing detection down to a single molecule in a tube of blood. We've leveraged this platform to develop the most accurate non-invasive prenatal test on the market (Panorama™), the first tumor-specific assay for truly individualized cancer care (Signatera™), and best-in-class rejection assessment for kidney transplantation (Prospera™), among other transformative cfDNA tests.
Natera has performed more than 3 million cfDNA tests in its laboratories, more than any other, studied over 1.3 million patients and has been published in over 50 peer reviewed publications.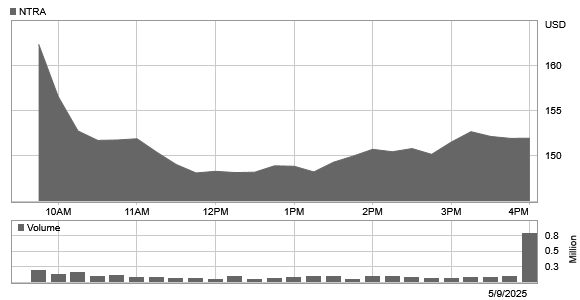 August 4, 2022
Natera Reports Second Quarter 2022 Financial Results
August 1, 2022
Natera Announces Second Quarter 2022 Earnings Conference Call
July 18, 2022
Federal Circuit Rules in Favor of Natera, Upholding Invalidation of CareDx Patents
July 18, 2022
Medicare Extends Coverage of Natera's Signatera™ MRD Test to Muscle Invasive Bladder Cancer
July 14, 2022
Natera Selected for UnitedHealthcare's Preferred Laboratory Network
More events are coming soon.
Past events
August 4, 2022 4:30 PM EDT