Natera™ is a global leader in cell-free DNA (cfDNA) testing with a focus on women's health, oncology, and organ health.
Our cutting-edge cfDNA technology platform combines novel molecular biology techniques with bioinformatics software and AI, allowing detection down to a single molecule in a tube of blood. We've leveraged this platform to develop the most accurate non-invasive prenatal test on the market (Panorama™), the first tumor-specific assay for truly individualized cancer care (Signatera™), and best-in-class rejection assessment for kidney transplantation (Prospera™), among other transformative cfDNA tests.
Natera has performed more than 3 million cfDNA tests in its laboratories, more than any other, studied over 1.3 million patients and has been published in over 50 peer reviewed publications.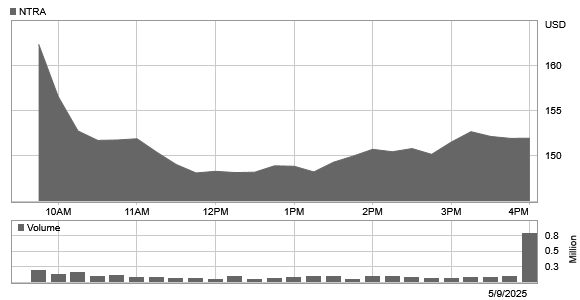 October 4, 2022
Trifecta Study Demonstrates Prospera™ Kidney dd-cfDNA Test Outperforms DSA in Predicting Antibody Mediated Rejection
September 29, 2022
Natera Announces 2025 ESG Goals with Publication of 2021 Report
September 12, 2022
Natera Presents New Colorectal and Breast Cancer Data at ESMO 2022, Highlighting Signatera's Ability to Inform Treatment Decisions in the Adjuvant and Neoadjuvant Settings
September 6, 2022
Natera to Participate in Upcoming Investor Conferences
August 25, 2022
Natera Earns Great Place to Work Certification™ for Second Consecutive Year
More events are coming soon.
Past events
September 14, 2022 2:00 PM EDT
September 13, 2022 4:05 PM EDT